Quick Facts
No facts are available at this time
HOLLYWOOD CHAMBER OF COMMERCE HONORS KRISTEN BELL AND IDINA MENZEL
WITH SPECIAL DOUBLE STAR CEREMONY ON THE HOLLYWOOD WALK OF FAME
WHO: Honorees: Kristen Bell and Idina Menzel
Emcee: Hollywood Chamber of Commerce, President/CEO Rana Ghadban
Guest Speakers: Michael Schur, Alan Horn, Jackie Tohn and Josh Gad
WHAT: Dedication of the 2,681ST and 2,682nd Stars on the Hollywood Walk of Fame
in the Category of Motion Pictures and Live Theatre/Performance respectively
WHERE: 6225 Hollywood Boulevard in front of the historic Pantages Theatre near the famous corner of Hollywood & Vine
WHEN: Tuesday, November 19, 2019 at 11:30 A.M. PDT
The event will be live-streamed exclusively on www.walkoffame.com
COMMENTS:
The Hollywood Chamber of Commerce proudly honored actresses Kristen Bell and Idina Menzel with a special double-star ceremony with the 2,681st and 2,682nd stars on the Hollywood Walk of Fame on Tuesday, November 19, at 11:30 a.m. PDT. The stars were dedicated in the categories of Motion Pictures and Live Theatre/Live Performance respectively at 6225 Hollywood in front of the historic Pantages Theatre.
"The Hollywood Walk of Fame makes an extra special effort to pair artists who work together or are related with their stars next to each other," said Ana Martinez, Producer of the Hollywood Walk of Fame. "We are thrilled to place Kristen and Idina, who are the stars of the upcoming Disney film 'Frozen 2,' together in front of Hollywood's most historic theatres."
Helping Emcee Rana Ghadban, President & CEO of the Hollywood Chamber of Commerce, to unveil the star were executives Alan Horn, Michael Schur and actors Jackie Tohn and Josh Gad.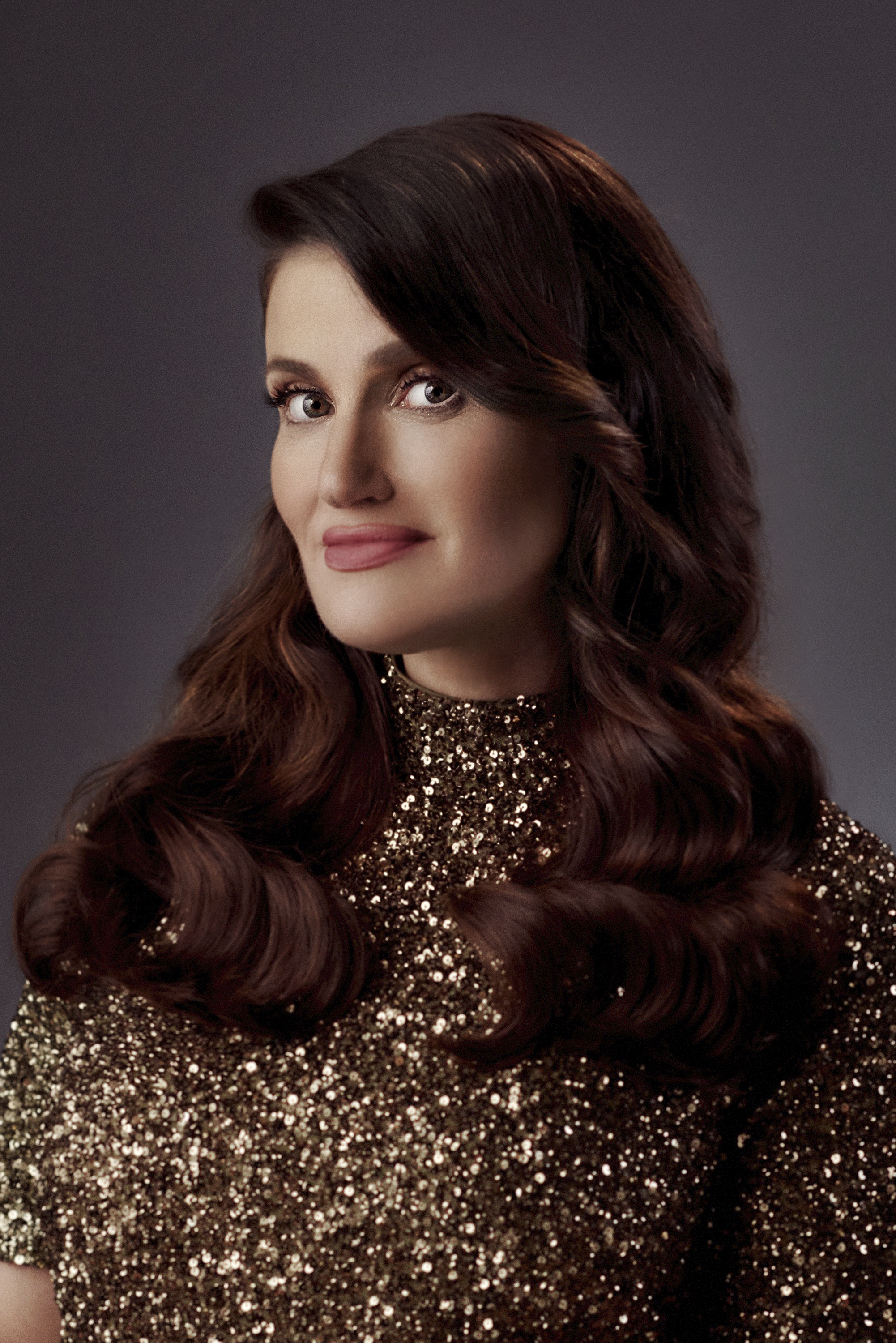 IDINA MENZEL
Idina Menzel was born in New York. She started her career at the age of 15 when she began working as a wedding and bar mitzvah singer. This job carried her throughout her time at the renowned Tisch School of Arts where she earned a Bachelor of Fine Arts degree in Drama.
Idina Menzel is a powerhouse of talent: a singer, an actor in film and TV, a songwriter, a Broadway star and a philanthropist. She rose to fame for her role as 'Maureen' in the popular Broadway musical RENT, and her career took off when she won a Tony Award for her role as 'Elphaba, the Wicked Witch of the West,' in the smash musical, WICKED. Her voice can be heard as 'Elsa' in Disney's Oscar® winning Frozen, the second highest grossing animated films of all time, with more than $1.2 billion in worldwide box office revenue. The film's song "Let It Go," voiced by Menzel, became an instant international phenomenon, winning the Oscar® for Best Original Song – where Menzel performed it at the ceremony – and the Grammy® Award for Best Song Written for Visual Media. The track reached #5 on the Billboard Hot 100, making Menzel the first artist with both a Billboard Top 10 hit and a Tony Award for acting. She will reprise her leading role as 'Elsa' in the highly anticipated release of Disney's "Frozen 2" out November 22nd and join Adam Sandler in the Safdie Brothers' A24 film Uncut Gems in theaters this December.
A skillful songwriter, Menzel's prolific recording career includes multiple cast albums and the solo albums: Still I Can't Be Still, Here, I Stand, idina., and her latest album, Christmas: A Season of Love, which was released October 2019 via Schoolboy Records/Decca Records, the album features Ariana Grande, Billy Porter, Josh Gad and Idina's husband, Aaron Lohr. Christmas: A Season of Love is the second holiday album from Menzel, following her October 2014 release of Holiday Wishes, which debuted at #1 on Billboard's Holiday Albums chart and gave Menzel a Top 10 album on the Billboard Top 200 Album Chart. Her third studio LP of original songs, idina. landed in the Top 30 on Billboard's Top 200 charts upon its release in 2016.Menzel received the Breakthrough Artist of the Year Award at Billboard's annual Women in Music event in 2014 and performed the National Anthem at Super Bowl XLIX.
Her other film credits include "Beaches," "Disney's Enchanted", "Rent" "Ask the Dust" and many others. On television, Menzel appeared in the recurring role of 'Shelby Corcoran,' Rachel's biological mother, on FOX's "Glee."
Menzel was previously seen on Broadway in the original production "If/Then", for which she earned her third Tony nomination. Menzel also appeared as 'Sheila' in the Encores! production of "Hair" and starred as 'Amneris' in Broadway's "Aida". In London, she premiered the Broadway hit "Wicked" in the West End and received the Theatregoers Choice Award for Best Actress in a Musical. She also starred in Michael John LaChiusa's musical "See What I Wanna See", directed by Ted Sperling at The Public Theater. Other Off-Broadway credits include the pre-Broadway production of "Rent" and "The Vagina Monologues".
Philanthropy is also important to Menzel, who co-founded the A BroaderWay Foundation in 2010. The organization is dedicated to offering girls from underserved communities an outlet for self-expression and creativity through arts-centered programs. The emphasis is on building self-esteem, developing leadership qualities and striving for personal and social achievement. In 2014, Menzel was recognized as one of Variety Magazine's Power of Women honorees for her work with the organization.
The Hollywood Chamber of Commerce which administers the popular star ceremonies encourages people who are unable to attend and fans around the world to watch the event exclusively on www.walkoffame.com.