Quick Facts
No facts are available at this time
HOLLYWOOD CHAMBER OF COMMERCE HONORS ACTRESS/PRODUCER ANNE HATHAWAY WITH STAR ON THE HOLLYWOOD WALK OF FAME
WHO: Honoree: Anne Hathaway
Emcee: Hollywood Chamber of Commerce, President/CEO Rana Ghadban
Guest Speakers: Actress Awkwafina and Director Dee Rees
Hathaway's "Hustle"co-star Rebel Wilson was on hand for the celebratory event
WHAT: Dedication of the 2,663rd Star on the Hollywood Walk Of Fame
in the Category of Motion Pictures
WHERE: 6927 Hollywood Boulevard in front of the TCL Chinese Theatre
WHEN: Thursday, May 9, 2019 at 11:30 A.M. PDT
The event will be live-streamed exclusively on www.walkoffame.com
COMMENTS: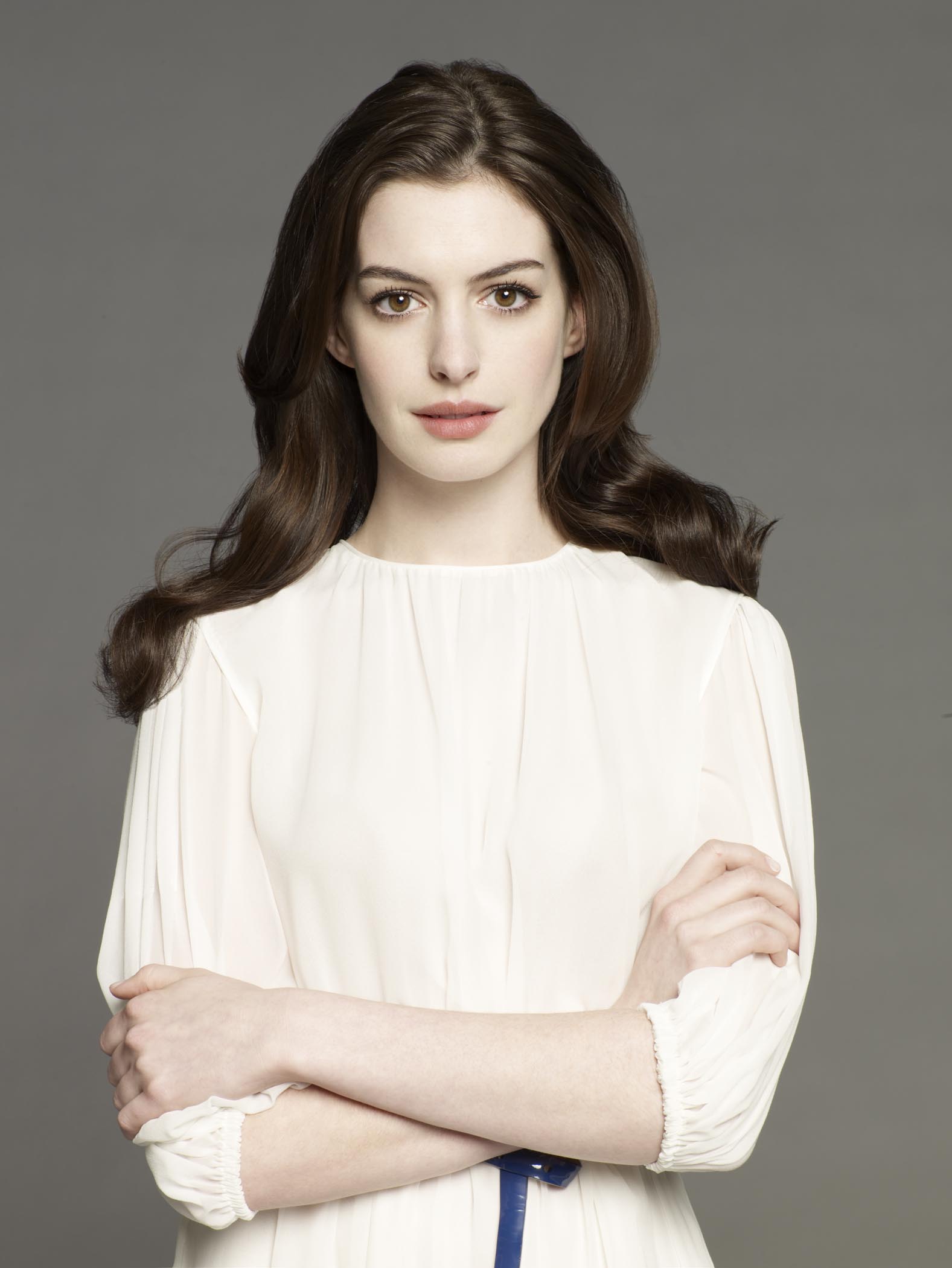 The Hollywood Chamber of Commerce proudly honored Oscar® winning actress Anne Hathaway today, May 9, 2019 with the 2,663rd star on the Hollywood Walk of Fame. The star was dedicated in the category of Motion Pictures at 6927 Hollywood Boulevard in front of the historic movie house the TCL Chinese Theatre.
"Anne Hathaway is one of our most renowned and versatile actresses and we are so proud to welcome her to the Hollywood Walk of Fame" stated Ana Martinez, Producer of the Walk of Fame ceremonies. "Her films are what dreams are made of. Anne has inspired countless young actors and her fans from around the world will be thrilled to see her star on our legendary sidewalk!" added Martinez.
Helping Emcee Rana Ghadban, President & CEO of the Hollywood Chamber of Commerce to unveil the star were director Dee Rees and actress Awkwafina.
The Hollywood Chamber of Commerce which administers the popular star ceremonies encourages people who are unable to attend and fans around the world to watch the event exclusively on www.walkoffame.com.
Growing up in New Jersey, Anne Hathaway first gained Hollywood's attention for her turn in the television series, Get Real. As an actress, Hathaway studied at the Paper Mill Playhouse in New Jersey, Barrow Group in New York City, and at NYU's Collaborative Arts Projects "Cap 21" where she focused on her musical theater training. In April 2005, Barrow Group honored Anne for her achievements on behalf of the organization as the first and only teen ever admitted to their intensive acting program.
In 2012, Anne starred as "Fantine" in the musical phenomenon, Les Misérables, a role that garnered Academy, Golden Globe, SAG and BAFTA Awards for "Best Supporting Actress". In 2008, she was nominated for an Academy Award®, Golden Globe, and SAG Award for her performance in Jonathan Demme's critically acclaimed Rachel Getting Married. The National Board of Review, Chicago Film Critics Association, and the Broadcast Film Critics Association all named Anne "Best Actress" in this role. She's also had an equal measure of success with television voice-overs including Family Guy and the Simpsons, for which she received an Emmy® Award.
Additional film credits include Alice Through the Looking Glass, Alice In Wonderland, Interstellar, Don Peyote, Song One, The Dark Knight Rises, One Day, Bride Wars, Get Smart, Becoming Jane, The Devil Wears Prada, Brokeback Mountain, Havoc, Ella Enchanted, Nicholas Nickleby, The Other Side of Heaven, The Princess Diaries, and The Princess Diaries 2: Royal Engagement.
Anne was recently seen in the Warner Bros. blockbuster Ocean's Eight, opposite Sandra Bullock, Cate Blanchett, Sarah Paulson, Mindy Kaling, Helena Bonham Carter, and Rihanna. Hathaway will next be seen opposite Rebel Wilson in the Metro Goldwyn Mayer Pictures' film The Hustle which premieres nationwide on May 10. Additionally, she will be seen starring opposite Ben Affleck and Willem Dafoe in the Dee Rees directed film The Last Thing He Wanted, set to premiere on Netflix in 2019.
A veteran of the theatre, Hathaway also appeared in the Lincoln Center Encore series presentation of Carnival, for which she won the prestigious 57th Annual Clarence Derwent Award. Additional theatre credits include Grounded (The Public Theatre), Twelfth Night (Shakespeare in the Park), and Woman In White (an Andrew Lloyd Webber's workshop).
In 2016, Hathaway was appointed as a UN Women's Global Ambassador, where she works with to foster positive mindsets and practical arrangements around workplaces that build and support equality for women. She also serves on the advisory board for Lollipop Theater Network, which is an organization that screens films in hospitals for pediatric patients suffering from chronic or life-threatening illness. Hathaway recently began working at The Nike Foundation's "Girl Effect" a media and mobile tech initiative empowering young girls around the world.
★★★
All press must RSVP ONLY to Ana Martinez, Producer of the Walk of Fame