Quick Facts
No facts are available at this time
HOLLYWOOD CHAMBER OF COMMERCE HONORS ACTRESS/DIRECTOR KIRSTEN DUNST
WITH STAR ON THE HOLLYWOOD WALK OF FAME
WHO: Honoree: Kirsten Dunst
Emcee: Hollywood Chamber of Commerce, President/CEO Rana Ghadban
Guest Speakers: Filmmaker Sofia Coppola and actor Jesse Plemons
WHAT: Dedication of the 2,671st Star on the Hollywood Walk of Fame
in the Category of Motion Pictures
WHERE: 7076 Hollywood Boulevard near the Gateway to the Walk of Fame at La Brea
WHEN: Thursday, August 29, 2019 at 11:30 A.M. PDT
The event was live-streamed exclusively on www.walkoffame.com
COMMENTS: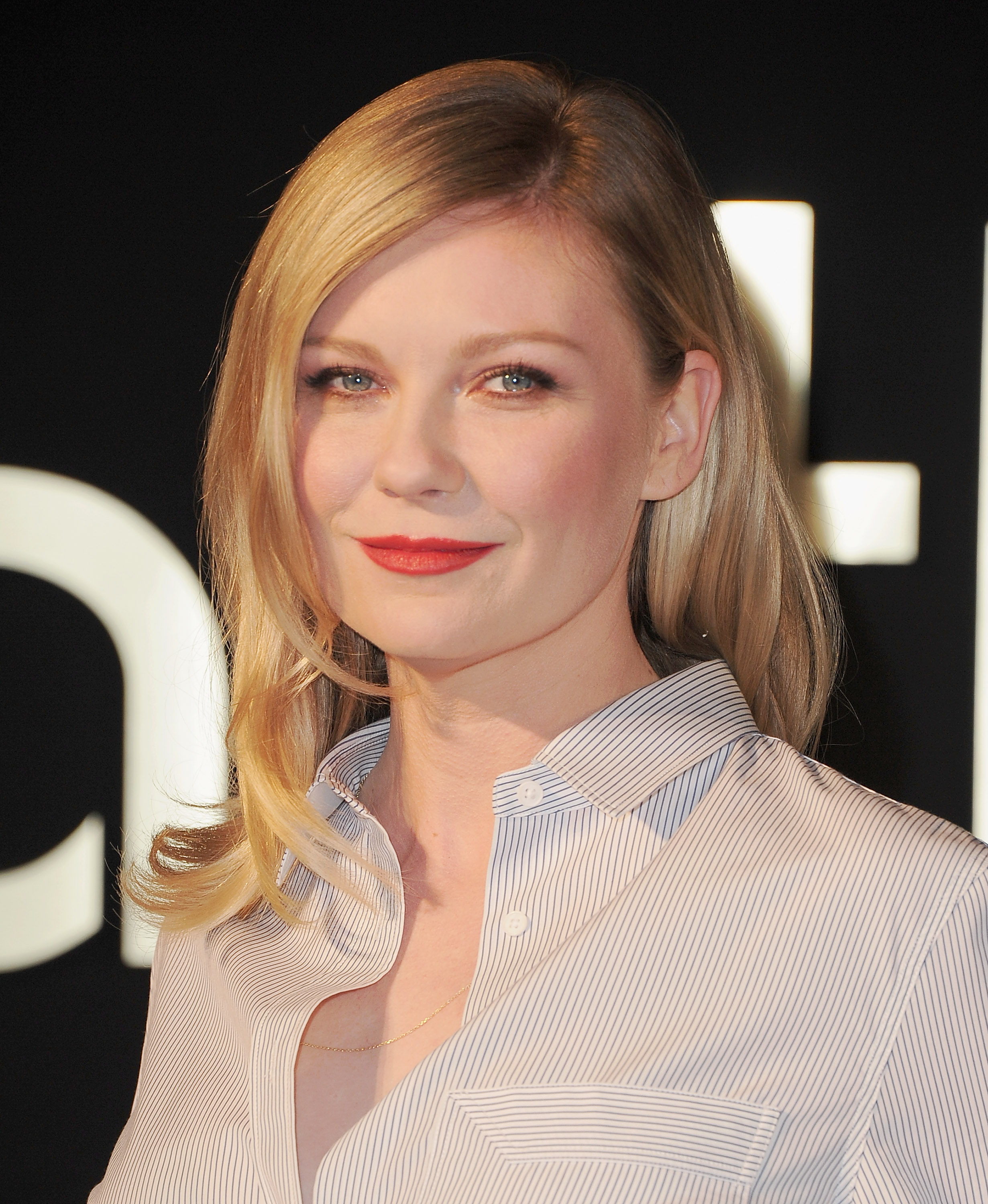 The Hollywood Chamber of Commerce proudly honored actress Kirsten Dunst with the 2,671st star on the Hollywood Walk of Fame today, August 29, at 11:30 a.m. PDT. The star was dedicated in the category of Motion Pictures at 7076 Hollywood Boulevard.
"Kirsten Dunst is one of those talents that people never forget. Her films show the strength of women and she is a great role model for women of all ages around the world!" said Ana Martinez,
Producer of the Hollywood Walk of Fame. "We are proud to add this amazing actress to our Walk of Fame family," added Martinez.
Helping Emcee Rana Ghadban, President & CEO of the Hollywood Chamber of Commerce to unveil the star will be Walk of Famer were filmmaker Sofia Coppola and actor Jesse Plemons.
The Hollywood Chamber of Commerce, which administers the popular star ceremonies, encourages people who are unable to attend and fans around the world to watch the event exclusively on www.walkoffame.com.
With over forty feature film and TV credits, Kirsten Dunst has tackled all genres, both in front of and behind the camera. To this day, she continues to produce unique and meaningful work, like her currentShowtime dark comedy "On Becoming A God in Central Florida"produced by Grant Heslov, George Clooney and Sony's TriStar Television. The television show premiered on Showtime on August 25th.
In 1994, she made her breakthrough performance alongside Brad Pitt and Tom Cruise in "Interview with the Vampire" earning her a Golden Globe nomination for Best Supporting Actress at the age of 12.
In the following years, Dunst continued starring in a series of big screen projects, including the fantasy adventure film "Jumanji" opposite Robin Williams; cult classic "Drop Dead Gorgeous," Sofia Coppola's "The Virgin Suicides," "Dick" opposite Michelle Williams, and the iconic role of Torrance Shipmen in the smash hit "Bring it On."
In 2002, she starred alongside Tobey Maguire as Mary Jane Watson in Sam Raimi's blockbuster "Spider-Man" trilogy. She went on to land roles in "Eternal Sunshine of the Spotless Mind," the science fiction romantic-comedy drama directed by Michael Gondry and in frequent collaborator Sofia Coppola's historical drama "Marie Antoinette."
In 2011, Dunst won the Best Actress Award at the Cannes Film Festival for her performance as Justine in Lars von Trier's drama "Melancholia."
In 2015, Dunst starred as Peggy Blumquist in the second installment of the critically acclaimed FX crime comedy-drama "Fargo", for which she won a Critics' Choice Award and received both Golden Globe and Emmy Award nominations.
In 2016, she starred in "Midnight Special" opposite Michael Shannon and Joel Edgerton and in Theodore Melfi's "Hidden Figures", which later went on to win a SAG Award for Outstanding Performance by a Cast in 2017. That same year, she teamed up with Sofia Coppola for a third time for "The Beguiled," alongside Colin Farrell, Nicole Kidman, and Elle Fanning.
Showing her skills behind the camera as well, Dunst made her directorial debut with the short film "Welcome," starring Winona Ryder, which screened at the 2008 Sundance Film Festival. She directed and co-wrote the short film "Bastard," which starred Juno Temple and Brian Geraghty, and was accepted into the 2010 Tribeca and Cannes Film Festivals.
Dunst is a supporter of The Art of Elysium, an organization that encourages people to use their creativity to bring joy to children suffering from life-threatening medical conditions.
PHOTO: Jon Kopoloff