Hollywood Chamber of Commerce is the awarding organization of the Hollywood Walk of Fame. This is the only official website for a complete database of stars on Hollywood's sidewalks. This is also the official page where you can find out about announcements on upcoming Hollywood Walk of Fame Star ceremonies on Hollywood and Vine Boulevards. There are numerous Walk of Fame ceremonies throughout the year. Dates of these ceremonies are subject to change and are usually announced only one week before the star ceremony. Please note that other websites may have wrong dates and false information regarding a star ceremony. If you don't see it on this page, the announcement is not yet official or confirmed. For more information email us.
INSTRUCTIONS FOR FANS ATTENDING WALK OF FAME STAR CEREMONY
All star ceremonies are free to attend. There is a public viewing area for all Walk of Fame star ceremonies. There is no fee to attend, no tickets, no admission fees.
Wear comfortable shoes and hydrate, bring sunscreen.
We do not allow chairs or step ladders in the audience area of the ceremony.
Star ceremony begins promptly at 11:30 a.m. and will be over by 12:15 p.m.
Crowd needs to disperse immediately following the end of the star ceremony please as we must give back the sidewalk and the street to the community.
The Walk of Fame event is streamed live exclusively on www.walkoffame.com. The complete star ceremony is available on www.walkoffame.com only. Fans can watch the complete star ceremony anytime on www.walkoffame.com on the star's page. For example, you can watch the Backstreet Boys star ceremony on http://www.walkoffame.com/backstreet-boys.
---
EMBARGO*As a condition of being considered for and subsequently issued press credentials for the Hollywood Walk of Fame ceremonies, your outlet has agreed to abide by the following restrictions: No portion of the Walk of Fame Ceremony presentation may be rebroadcast or live streamed or used in any medium whatsoever, including internet, prior to the conclusion of the live ceremony.
---
HOLY WALK OF FAME STAR! HOLLYWOOD CHAMBER OF COMMERCE TO HONOR
BURT WARD AKA ROBIN OF BATMAN FAME WITH STAR ON THE HOLLYWOOD WALK OF FAME
Ward's star will be next to the star of television's Batman Adam West
WHO: Honoree: Burt Ward
Emcee: Hollywood Chamber of Commerce, President/CEO Rana Ghadban
Guest Speakers: TBA
WHAT: Dedication of the 2,683rd Star on the Hollywood Walk of Fame
in the Category of Television
WHERE: 6764 Hollywood Boulevard in front of The Guinness World of Records Museum WHEN: Thursday, January 9, 2020 at 11:30 A.M. PDT
The event will be live-streamed exclusively on www.walkoffame.com
COMMENTS: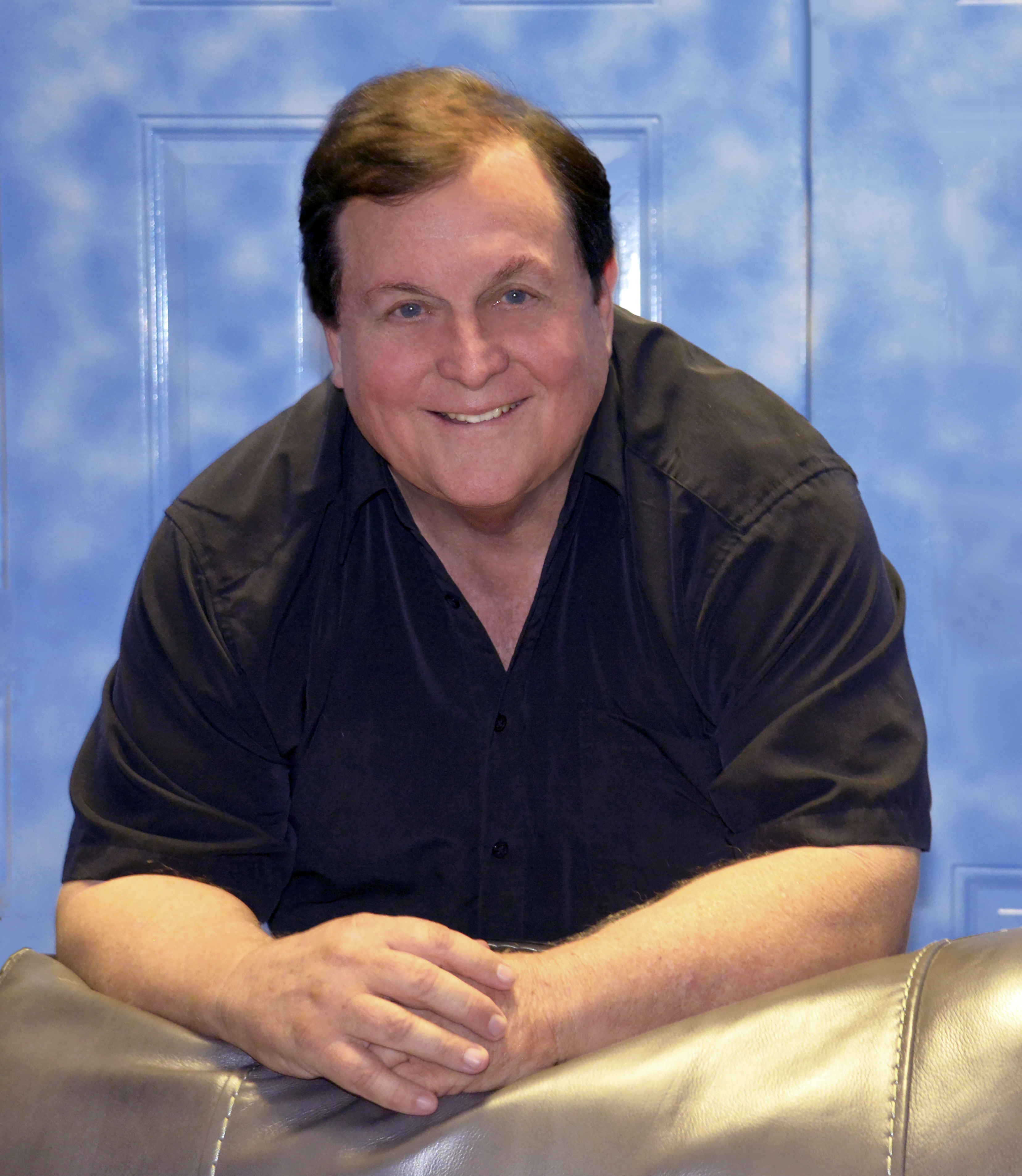 The Hollywood Chamber of Commerce is proud to announce that Burt Ward, who played Robin on the Batman television series, will be honored with the 2,683rd star on the Hollywood Walk of Fame on Thursday, January 9, 2020. The star will be dedicated in the category of Television at 6764 Hollywood Boulevard in front of The Guinness World of Records Museum.
"Burt Ward and his character Robin have been cult heroes for many years, to fans of all ages. We are thrilled to honor Burt with his star and happy to have been able toplace Ward's star next to the star of television's Batman, Adam West and one the creators of the Batman character Bob Kane. We welcome him to our Walk of Fame family, and I cannot wait to say "Holy Walk of Fame star, Burt! when he arrives to dedicate his star that day," added Martinez.
The Hollywood Chamber of Commerce which administers the popular star ceremonies encourages people who are unable to attend and fans around the world to watch the event exclusively on www.walkoffame.com.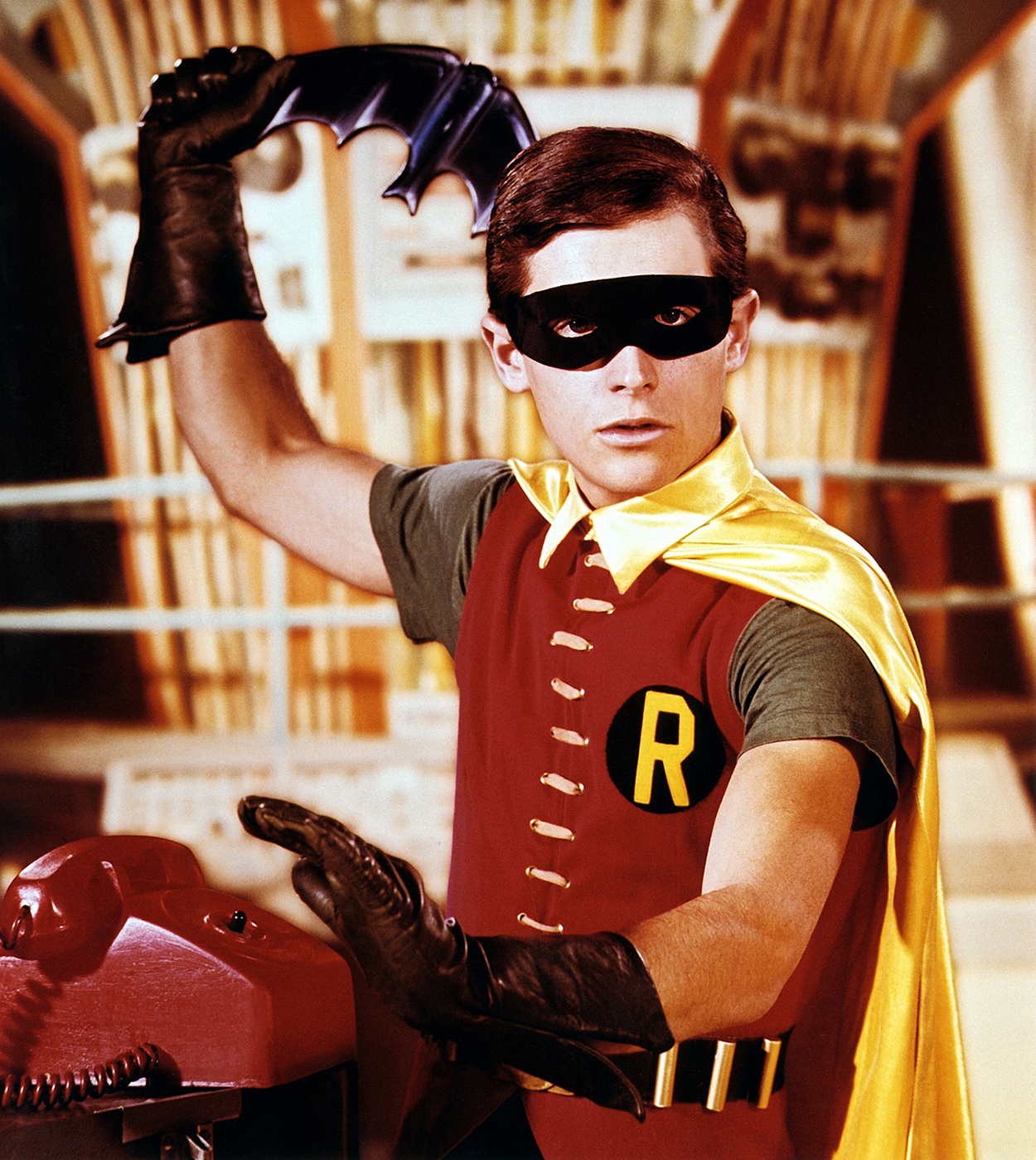 Burt Ward had all the makings of a true boy wonder: At the age of two, he was the youngest professional ice skater in the world and was featured in "Strange As It Seems," a predecessor to the Ripley's "Believe It Or Not" and to "The Guinness Book Of World Records."With the help of his father, a prominent real estate broker in Beverly Hills, CA, Burt became one of the youngest real estate agents in California, and met producer, Saul David, who arranged for him to sign with a Hollywood agent. His first interview was set up at 20thCentury Fox Studios, and a few weeks later, Burt was called back for a screen test with Adam West.
It wasn't until six weeks after the screen test that Burt learned that he had won the coveted role of Robin, the Boy Wonder in the new "Batman" TV series for ABC-TV. Executive Producer, William Dozier, told Burt that he was chosen out of more than 1,100 other young actors trying out for the role of Robin because the producers believed that "If there really was a real 'Robin, The Boy Wonder,' then Burt would be it," so they requested him to "just be himself and be enthusiastic." As a result, all of the mannerisms you see Robin doing like punching his fist into his palm, jumping over the door in and out of the Batmobile, and all the unique Robin traits of the character that were not scripted, were created by Burt himself as his contribution to the legendary role of the Robin character. He was everything they wanted. All he had to do was just be himself.
And Batman Was an Overnight Sensation! The Ratings soared and audiences fell in love the dynamic duo of West and Ward. In fact, Burt Ward and Adam West continued to do movies, TV shows and appearances, individually and together, until Adam's death, and had a lifetime of more than 50 years of friendship working together and have even been submitted to the Guinness Book of World records in 2017 as the only two actors who have worked together for more than 50 years. Burt has also been submitted to the Guinness Book of World Records as the actor who has played "Robin, the Boy Wonder" most onscreen in all forms of media; including TV, Movies, Animated Features, TV Animated Series, Radio performances, and more. In 2016, Burt Ward's and Adam West's new animated feature film, "Batman: Return of The Caped Crusaders" was released in theaters as well as on Blu-Ray and DVD and was reviewed and acknowledged to be the best Animated Superhero Movie of the year for 2016.
Outside of his time as a "Caped Crusader", Burt and his wife Tracy have made names for themselves as "Canine Crusaders" in founding Gentle Giants Rescue and Adoptions. Located 50 miles east of Los Angeles in Norco, CA, Gentle Giants is a non-profit charity created by Burt and Tracy. The charity has rescued and adopted more than 15,500 giant breed, medium breed, and small breed dogs, along with unique combinations, during their 23 years of operation. All of the dogs are socialized, behaviorally trained, and live communally together in their home. Gentle Giants is the largest giant breed dog rescue in the world and rescues and finds homes for 45 different dog breeds, ranging from 2 lbs. to 300 lbs.
In addition to Gentle Giants, Burt and Tracy also formed 'Burt Ward's and Tracy Ward's Superheroes to The Rescue, Inc.' which empowers everyone to use our own special abilities and 'Super Powers' to help animals and anyone in need.
Instagram - gentlegiantsdogfoodandproducts
Twitter - @GentleGiantsRsQ
ABOUT HOLLYWOOD WALK OF FAME - www.WalkOfFame.com
The Hollywood Walk of Fame is an internationally-recognized Hollywood icon. With approximately 24 star ceremonies annually broadcast around the world, the constant reinforcement provided to the public has made the Walk of Fame a top visitor attraction. The Hollywood Chamber of Commerce continues to add stars on the Walk of Fame as the representative of the City of Los Angeles. The Walk of Fame is a tribute to all of those who worked diligently to develop the concept and to maintain this world-class tourist attraction. The Walk of Fame is open to the public. No paid admission or assigned seating at star ceremonies.It is understood that the cost of installing a star on the Walk of Fame upon approval is $50,000 and the sponsor of the nominee accepts the responsibility for arranging for payment to the Hollywood Historic Trust, a 501(c)3 charitable foundation. The funds are used to pay for the creation/installation of the star and ceremony, as well as maintenance of the Walk of Fame. Download the official app for iPhones and Android devices at http://officialhollywoodwalkoffameapp.com
ABOUT HOLLYWOOD CHAMBER OF COMMERCE - www.HollywoodChamber.net
For more than 97 years, the Hollywood Chamber of Commerce has provided leadership, business development resources, networking, and government affairs programs and services to keep the Hollywood business and residential communities safe, relevant and economically vital. Donelle Dadigan, is the Chair of the Hollywood Chamber of Commerce Board of Directors 2018-19, and Rana Ghadban is the President/CEO of the Hollywood Chamber of Commerce. For more information please visit www.hollywoodchamber.net.
The Hollywood Walk of Fame and the Hollywood Sign are registered trademarks of the Hollywood Chamber of Commerce.
★
Twitter: @WalkofFameStar @HollywoodArea #walkoffame
Facebook: @OfficialHollywoodWalkofFame
Find your favorite star on the Hollywood Walk of Fame